Psychological therapy
Psychologist, No psychotherapeutic education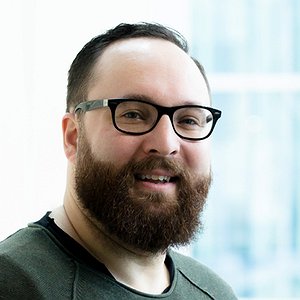 This therapist is a licensed psychologist and healthcare professional. They are not, however, a licensed psychotherapist and thus not eligible for e.g. Kela's psychotherapy reimbursements.
Read More.
Is a difficult situation at work keeping you awake at night? Are you facing a crisis in your personal life? Are you looking for new perspectives on your current situation or an opportunity to pause and reflect your thoughts and values?

A brief counseling of 5-10 sessions helps you clear your thoughts and look for a new direction in life. Even one session can be of significant help.

I have worked extensively with most of the common issues of work-aged individuals including personal conflicts, managerial and leadership challenges, exhaustion and burn-out, sleeping disorders, anxiety and panic symptoms, depression and stress.

During our sessions we will sketch out the direction of change and build a concrete path for getting there. We will also work to identify significant internal obstacles that may get in the way of these changes. I can also help you plan for possible next steps such as psychoterapeutic treatments.
Psychotherapeutic Orientation
No psychotherapeutic education
About me as a therapist
Rakennan kanssasi keskusteluyhteyden, jossa asioiden avoin pohtiminen ja nimeäminen on mahdollista. Autan sinua löytämään omaan arvomaailmaasi ja tilanteeseesi sopivat ratkaisut tavoitteellisesti, mutta rynnimättä.

"Simo on levollisella tavalla läsnäoleva ammattilainen, joka olemisellaan luo tilaa ja samalla vuorovaikutuksessa kykenee pitämään kiinni raameista ja rajoista saaden niin yksilön kuin työryhmän työstämään luovia ratkaisuja ja kokeiluja. Siitä syntyy nostetta - kyvykkyyden ja eteenpäinmenon kokemusta osallistujille."
About my therapy sessions
Tapaamisten aikana hahmottelemme yhdessä näkyviin kaivatun muutoksen suunnan, rakennamme polkua konkreettista tavoitetta kohti ja pyrkiä tunnistamaan jo myös ne kaikkein tärkeimmät sisäiset esteet, joista tulet matkallasi ottamaan mittaa. Jo yhdestä tapaamisesta on useimmiten apua ja lyhyt viiden tai kymmenen kerran työskentelyjakso selkiyttää ajatuksia ja voi auttaa ottamaan uuden suunnan elämässä tai työssä. Joskus vaikutus on suorastaan dramaattinen. Tarvittaessa autan suunnittelemaan jatkotoimenpiteitä ja esim. ohjautumista psykoterapiaan.
Issues often worked with