Psychological therapy
Psychologist, Cognitive behavior therapy (CBT)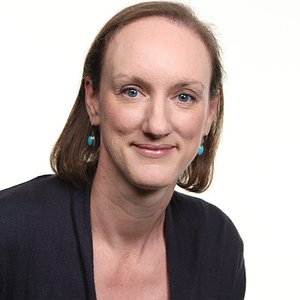 This therapist is a licensed psychologist and healthcare professional. They are not, however, a licensed psychotherapist and thus not eligible for e.g. Kela's psychotherapy reimbursements.
Read More.
I am a British Clinical Psychologist offering individual and couples CBT and SFT therapy sessions in English, to help you overcome problems including anxiety, depression and relationship issues. I am a registered psychologist with VALVIRA and offer individual psychological therapy and couples therapy services for adolescents and adults. My approaches include cognitive behaviour therapy and solution focused therapy, and the therapy offered is short to medium term. My aim is to help people overcome their problems including anxiety, depression, adjustment issues, relationship issues, work stress, bereavement, anger, self-harm, schizophrenia and bipolar disorder so they can live their lives fully. I have a particular interest in cross cultural psychology including helping expatriates and immigrants adjust to and thrive in their life in Finland, and working with intercultural couples to improve their relationships. Another passion is working with mothers in the pre and post natal period.
Psychotherapeutic Orientation
Cognitive behavior therapy (CBT)
Solution-oriented
About me as a therapist
At the heart of my approach is a belief that change is always possible. I believe that everyone comes to therapy with strengths and resources. I see you as the expert in your life and my job is to to be an expert in coversations that facilitate change. I use a respectful approach to help you draw on your own strengths to overcome your problems. I am an active therapist and will ask many questions to help you figure out what you want and together we will figure out the next steps to take. I also leave you lots of space to talk about what is important, and will listen with empathy. My strengths are the positive and hopeful approach I have towards change, no matter how difficult your circumstances. I have a Doctorate in Clinical Psychology, am an Accredited Cognitive Behavioural Psychotherapist and Master Solution Focused Practitioner, with over 14 years experience. I use the most up to date evidence based therapies to make sure your make therapy is effective.
About my therapy sessions
In the first session my aim is to find out what your best hopes from coming to therapy are. Many people come to therapy knowing what they don't want but not necessarily what they do want. We will therefore spend time talking about what you want to be different in your life. My aim is to focus on listening and understanding what you want and help build a good relationship so that you feel safe and comfortable in therapy. We will then look at what you have already done to help deal with the problem and what life without the problem will look like. We can then expand on times when the problem is not happening, until ultimately the problem is gone. Throughout our work we will monitor regularly how you feel the therapy is going, what you are finding helpful and what if anything we need to do differently to make sure therapy is supporting you in the best way possible. I use questionnaires regularly to check your progress towards your goals.
Issues often worked with