Psychological therapy
Psychologist, No psychotherapeutic education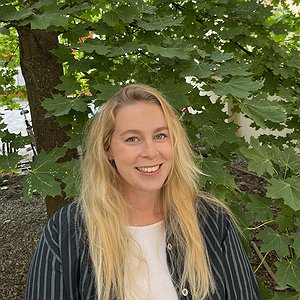 This therapist is a licensed psychologist and healthcare professional. They are not, however, a licensed psychotherapist and thus not eligible for e.g. Kela's psychotherapy reimbursements.
Read More.
Olen koulutukseltani psykologi, ja tarjoan käynneilläni tukea elämän akuuteissa ja pidempäänkin kestäneissä hankalissa olosuhteissa. Keskustelutukea on mahdollista saada niin lyhyt- kuin pitkäkestoisenakin.
Psychotherapeutic Orientation
No psychotherapeutic education
About me as a therapist
Työskentelyni perustuu yhteiselle tutkimiselle ja tilanteen jäsentämiselle yhdessä. Annan sinulle mieluusti tilaa kertoa vapaasti tilanteestasi, mutta olen psykologina myös aktiivinen ja osallistuva. Turvallisen tilan luominen ja kiireetön vuorovaikutus ovat minulle erityisen tärkeitä asioita. Psykologina olen kuunteleva, myötätuntoinen ja pohdiskeleva.
About my therapy sessions
Tarjoan pääsääntöisesti keskustelutukea, mutta tarpeen mukaan voimme hyödyntää myös erilaisia menetelmiä ja harjoituksia - esimerkiksi kognitiivisen käyttäytymisterapian ja hyväksymis- ja omistautumisterapian menetelmät ovat minulle tuttuja. Toisinaan jo ymmärryksen lisääntymisen itsestä ja elämänhistoriastaan auttaa lievittämään pahaa oloa.

Tärkeintä on kuitenkin löytää yhteinen tapa työskennellä, kuuntelen tarkasti toiveesi ja kohtaan sinut yksilöllisesti.
Issues often worked with