Psychological therapy
Psychologist, Cognitive behavior therapy (CBT)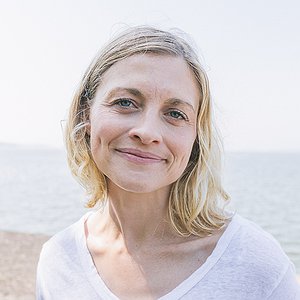 Helsinki, Kluuvi/Kaisaniemi
This therapist is a licensed psychologist and healthcare professional. They are not, however, a licensed psychotherapist and thus not eligible for e.g. Kela's psychotherapy reimbursements.
Read More.
I am and English and Swedish speaking psychologist offering short to long term CBT, cognitive & integrative therapy for adults, adolescents & children. I work with difficulties such as depression, anxiety (inc. OCD/panic), burn-out, trauma, postnatal mental health, body dysmorphia, eating disorders & issues around gender identity, LGBTQ+ & immigration. I offer neuro-psychological assessment & work with issues related to neurodiversity (e.g. ADHD & ASD)

KBT och integrativ terapi för vuxna, barn, ungdomar & familjer. Min inriktning är integrerad & evidensbaserad med KBT betoning. Jag använder även ACT, CFT, mindfulness, motivational Intervju & lösningsfokuserad terapi. Jag arbetar med depression, ångest (t.ex. OCD/panik), utbrändhet, trauma, postnatal psykisk hälsa, kroppsdysmorfi, ätstörningar & frågor kring könsidentitet, LGBQT+ & immigration. Jag erbjuder neuropsykologisk bedömning, och arbeta med frågor kring neurodiversitet
Psychotherapeutic Orientation
Cognitive behavior therapy (CBT)
Integrative
Additional Training
Supporting attachment Mindfulness Crisis and traumas Dialectical behavior therapy (DBT) Schema therapy
About me as a therapist
I am active during therapy, but also take time to give you the space to be reflective and express your feelings fully. I have a very compassionate and warm approach, and I like to use humour where appropriate. However, I am not afraid to push and challenge you gently, but firmly to make lasting and positive change in your life. For this reason you will find that your will learn a lot about yourself, as well as many skills, techniques and tools to improve your health and mental-wellbeing for the long-term.
About my therapy sessions
I like to spend time doing a thorough assessment, which may last several sessions. After this I like to spend time making a really good co-created understanding or formulation of your difficulties, and will often use paper or a white board to illustrate how your difficulties are maintaining themselves, and to show you the things and changes that need to happen to get you out of the vicious circles you find yourself in. I will teach you many skills and techniques to alleviate your difficulties in sessions and ask you to practice these outside of sessions.
Issues often worked with
Areas of Specialization