Psychological therapy
Psychologist, Cognitive behavior therapy (CBT)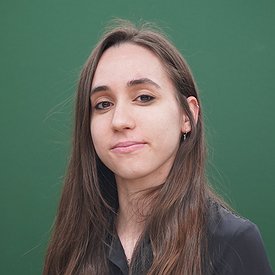 Therapist does not accept appointments between 19.12.-26.12.
This therapist is a licensed psychologist and healthcare professional. They are not, however, a licensed psychotherapist and thus not eligible for e.g. Kela's psychotherapy reimbursements.
Read More.
Olen psykologian maisteri, laillistettu psykologi. Tulin Suomeen erikoistumaan neurotieteeseen. Suuntaukseni ovat kognitiivinen käyttäytymisterapia ja neuropsykoterapia. Olen työskennellyt yksityisterapeuttina viimeiset 5 vuotta.
Psychotherapeutic Orientation
Cognitive behavior therapy (CBT)
Couple therapy
Additional Training
Mindfulness Neuropsychiatric coach
About me as a therapist
My clients have said that I am accepting, tolerant and an excellent listener, but also analytical and direct when it is needed.
I come from the academic world (I have been a researcher in the field of Neuroscience), so I have a strong scientific background and work only with empirically tested therapy methods.
I have lived abroad since I was 19 and I have worked with people from many different cultures and very diverse points of view. That is why I always feel really comfortable with diversity.
About my therapy sessions
I would define my working style as close and personal. I think an open relationship between patient and therapist is crucial to make things work. We will try to set expectations and objectives since the very beginning of our therapeutic relationship so that we can go straight to the root of your problems. We all know that therapy is time-consuming and expensive, so the value of your time will always be one of my priorities.
Each person is unique, so I will help you find personalized tools and acquire new skills to increase your well-being and achieve your personal goals. We will discuss together the areas of your life that you think you need more help with, and we will choose the intervention methods accordingly.
Issues often worked with
Areas of Specialization