In education
Nurse, Cognitive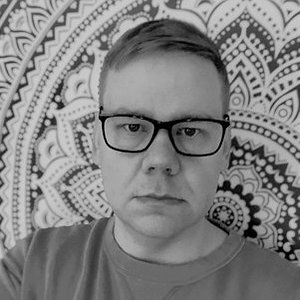 Helsinki, Kaartinkaupunki
This therapist offers education therapy.
Read More.
I'm a registered nurse who is studying child and adolescent cognitive psychotherapy. As a therapist I consider myself client-centered, open-minded, and accepting. During the sessions I use a wide range of cognitive methods, such as socratic questioning , formulations, and chain analyses. At the moment I work with children who are on the neuropsychiatric spectrum (ASD, ADHD/ADD, Tourette), but I've also worked with clients of all ages with problems varying from depression and anxiety to psychotic disorders.
Psychotherapeutic Orientation
About me as a therapist
Terapeuttina olen asiakaslähtöinen, avarakatseinen ja myötätuntoinen. Minulle on tärkeää, että asiakas tulee kuulluksi ja ymmärretyksi tilanteestaan tai taustastaan riippumatta. Koen myös tärkeäksi auttaa asiakasta löytämään käytännönläheisiä ratkaisuja hänen sen hetkisiin huoliinsa, sekä auttaa häntä reflektoimaan kokonaisvaltaisesti omaa elämänkaartaan.
About my therapy sessions
Vastaanotollani käytän kognitiivisen psykoterapian mukaisia tutkivaan yhteistyösuhteeseen perustuvia menetelmiä; esim. sokraattista dialogia, havaintokehiä, ketjuanalyyseja ja mielikuvatyöskentelyä. Myös mindfulnessharjoitukset ja skeematerapeuttiset menetelmät voivat tarpeen mukaan olla osa työskentelyä. Lasten ja nuorten kanssa työskennellessä myös erilaiset arjen sujuvoittamista edesauttavat käytännön menetelmät ovat osa työkalupakkiani.
Issues often worked with
Areas of Specialization