Psychological therapy, Psychologist, Psychodynamic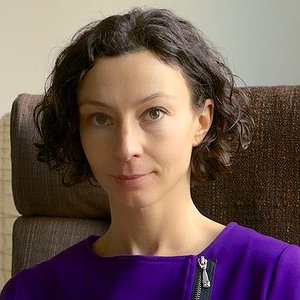 I am a clinically oriented English, Finnish and Czech speaking psychologist. I guide my clients to find inner resources and coping mechanisms in order to overcome current difficulties and start enjoying life again. I use mainly Guided Affective Imagery and Mindfulness Based Stress Reduction.
Psychotherapeutic Orientation
Psychodynamic
Psychoanalytic
Additional Training
Mindfulness Hypnosis
About me as a therapist
I try to build a trustful relationship with my clients by true listening and an empathic, accepting and non-judging attitude. I guide and orientate client´s feelings, attitudes, thoughts and actions and support them to break non-functional patterns of behaviour to be able to experience the world from a new perspective. I believe the key to finding solutions to our problems lies within ourselves; my role is to help to discover the key.
About my therapy sessions
My work is based on psychoanalytic and psychodynamic theories (Guided Affective Imagery). GAI uses imaginations, that are worked out and integrated in a subsequent interview. The inner reality is displayed on a symbolic level, including current tuning, conscious and unconscious conflicts. In addition I use MBSR (Mindfulness Based Stress Reduction), dreamwork and other stress reduction techniques in my work.
Issues often worked with
Areas of Specialization