Psychological therapy
Psychologist, No psychotherapeutic education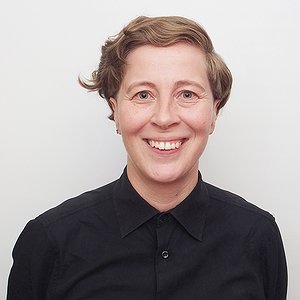 This therapist is a licensed psychologist and healthcare professional. They are not, however, a licensed psychotherapist and thus not eligible for e.g. Kela's psychotherapy reimbursements.
Read More.
I intend to encounter everyone as a unique person. As a psychologist, I listen actively, but also engage in an active way. Working methods are always chosen in relation to the customer and their needs.

The plurality of bodies, genders, sexualities and human relationships are themes that I have worked with in my Philosophy and Gender Studies, through art and in my work with customers. At the moment, I work also at Seta, a Finnish LGBITQA+ organization, as the co-ordinator of the TIKA project that focuses on human rights of intersex people. I have also worked in occupational health services, so working life concerns such as managing work-related stress are issues that I have specialized in.

I am also trained as a dancer. Art and culture are important elements in my life, and I believe that feelings and thoughts can also be processed through experiencing or making art.

I work both in Finnish and in English.
Psychotherapeutic Orientation
No psychotherapeutic education
About me as a therapist
Minulle on tärkeää kunnioittaa ihmisten omaa määrittelyä itsestään ja pyrin olemaan asiakkaitteni tukena ja kanssakulkijana siten, että yhdessä löydetyt keinot kantaisivat elämässä myös asiakassuhteen jälkeen. Ei ole teemoja, joita et voisi ottaa esille vastaanotoillani. Ajattelen, että ihminen on itse oman itsensä asiantuntija ja minun tehtäväni on kuunnella, jäsentää ja pohtia asiakkaan esille ottamia teemoja, ajatuksia ja tunteita hänelle sopivalla tavalla ja tahdilla.
About my therapy sessions
Hyödynnän työssäni joustavasti erilaisia työvälineitä. Vastaanotollani jäsennetään yhdessä asiakkaan tilannetta ja voidaan työskennellä esimerkiksi asiakkaan arvojen ja tavoitteiden parissa, tarkkailla automaattisia ajatuksia ja sisäistä puhetta, tunnistaa asiakkaalle tyypillisiä reaktio- ja käyttäytymistapoja tai perehtyä tietoisuustaito (mindfulness)- ja rentoutumisharjoituksiin. Kehollisuus, kehon kuunteleminen ja kehollinen ilmaisu ovat erityisiä kiinnostuksen kohteitani. Joskus tunteita ja ajatuksia voidaan käsitellä myös taiteen kokemisen tai tekemisen avulla. Asiakastyössä työtapani muotoutuu aina yhdessä asiakkaan kanssa.
Issues often worked with
Areas of Specialization