Psychological therapy
Psychologist, No psychotherapeutic education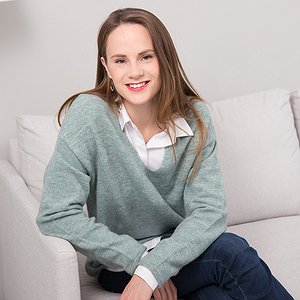 This therapist is a licensed psychologist and healthcare professional. They are not, however, a licensed psychotherapist and thus not eligible for e.g. Kela's psychotherapy reimbursements.
Read More.
Psychologist assistance for individuals and couples. I have ten years of work experience at a university hospital and at the Finnish Family Federation for couples. My work is based on researched methods without forgetting human encounter. You may have mood problems, anxiety, addictions, relationship problems etc. In therapy I use cognitive-behavioral and emotional-centered methods. You can book an appointment for a single visit or for short-term therapy.
Psychotherapeutic Orientation
No psychotherapeutic education
Additional Training
Dialectical behavior therapy (DBT)
About me as a therapist
Olen psykologina rauhallinen ja päämäärätietoinen. Vahvuuteni ovat tutkiva ja ymmärrykseen pyrkivä työskentelyote sekä helposti lähestyttävä olemus. Kannustan asiakkaitani aktiiviseen työskentelyyn niiden tavoitteiden saavuttamiseksi, jotka hahmottelemme yhdessä vastaanotollani. Asiakkaani pitävät tavastani auttaa heitä kohti konkreettisia muutoksia, joilla on myönteinen vaikutus hyvinvointiin.
About my therapy sessions
Työskentely alkaa psykoterapia-arviolla, jonka pohjalta hahmottelemme ajankohtaiset psyykkiset haasteet ja työskentelyn tavoitteet. Käyttäytymisen muuttamisessa hyödynnämme käyttäytymisanalyysia ja tarvittavien psykologisten taitojen harjoittelua. Opettelemme muokkaamaan haitallisia ajatuksia sekä tunnistamaan niiden taustalla vaikuttavia primaaritunteita.

Parisuhdeterapiassa opettelemme tunnistamaan haitallisia vuorovaikutuskehiä ja niitä laukaisevia tekijöitä. Vahvistamme sinun ja kumppanisi välistä vuorovaikutusta sekä vaikeiden tunteiden säätelyä ja ilmaisemista. Opettelemme tunnistamaan molempien kiintymystarpeita, niihin liittyviä reagointitapoja ja harjoittelemme tunneyhteyttä vahvistavaa kommunikaatiota.
Issues often worked with
Areas of Specialization