Psychological therapy
Psychologist, Cognitive behavior therapy (CBT)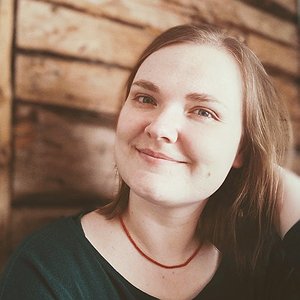 This therapist is a licensed psychologist and healthcare professional. They are not, however, a licensed psychotherapist and thus not eligible for e.g. Kela's psychotherapy reimbursements.
Read More.
As a licensed Psychologist (Valvira) I worked over 10 years with international clients and expats helping them to navigate life's challenges by providing guidance and activating their resources to cope and grow. Feel free to contact me for a consultation face to face or online in English or German.
Psychotherapeutic Orientation
Cognitive behavior therapy (CBT)
Couple therapy
Additional Training
Mindfulness EMDR
About me as a therapist
In my work as a psychologist I am focused on creating a safe space and opportunity for my clients to explore their life's challenges while offering tools and guidance to manage and pace themselves. My approach is client centered, positive, compassionate and empowering.

For couples I offer the encounter centered approach, which creates the opportunity for a better understanding of their needs, values, feelings and believes.
The process offers the opportunity for a deeper connection, building trust and patience, which allows a way back into a more appreciative interaction and a more satisfying relationship.

For parents I will provide support to create meaningful and positive relationships with their family members.

As a coach I am using a solution focused approach to open a confidential and safe space for the client, giving them time and opportunity to explore their options and support their growth.
About my therapy sessions
In the first session I will give the client(s) space and time to unfold their story. If this is too challenging, I will offer the clients(s) to support them keeping the focus on the topic(s) of their choice. In my work I integrate different methods, which allow me to adapt to the client's needs. Depending on the topic I might relay on methods from different therapeutic fields, e.g.: cognitive behavior therapy, narrative therapy, compassion focused therapy, emotion focused therapy, person centered therapy, encounter centered couples training, solution focused brief therapy.
The client may always request a change or more information on the matter. For the purpose of psychoeducation I may provide additional material to explore further or give short explanations that can be helpful to create a deeper understanding of a mental challenges e.g. emotional regulation and ways to manage them.
Issues often worked with
Areas of Specialization