Psychological therapy
Psychologist, Integrative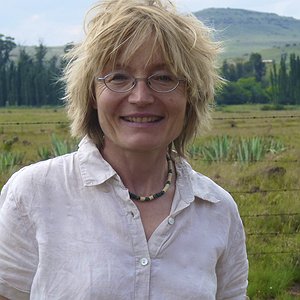 This therapist is a licensed psychologist and healthcare professional. They are not, however, a licensed psychotherapist and thus not eligible for e.g. Kela's psychotherapy reimbursements.
Read More.
Based on 25 yrs of experience in different cultural and work contexts I offer a range of psychological services aimed at enhancing your sense of well-being and achievement as well as experience of life-satisfaction. My working languages are English, German and Afrikaans (all mother tongue level).
Psychotherapeutic Orientation
Integrative
Family therapy
Additional Training
Crisis and traumas EMDR
About me as a therapist
There are transformative psychological processes inherent in all human beings. I offer clients a respectful and supportive professional relationship that enhances these "natural" processes. Central to my work is the effort to grasp "where the client is at", to understand his/her emotional experience, thought processes and relationship networks. I enable clients to become aware of and build on their own resources, i.e. their strengths, abilities and talents. Drawing on careful listening, knowledge and experience, I ask questions and sometimes offer explanations. This can enable clients to develop constructive perspectives on, and paths out of, current difficulties. Sometimes I gently challenge.
About my therapy sessions
Based on our histories, we learn strategies for handling life's challenges. These strategies include typical ways of thinking, feeling and behaving. We tend to use them automatically and unconsciously. In the course of our development and as life circumstances change, previously effective strategies may become dysfunctional. I help clients to recognise and understand these patterns. Together we identify how the client can transform the patterns so that they can enhance psychological wellbeing. Rediscovering resources, i.e. strengths, supportive life experiences and interests, can provide a stepping- stone for developing new strategies.
My approach is integrative and includes elements of the following: systemic and family therapy, narrative therapy, trauma therapy, expressive therapy and cognitive behaviour therapy. At the core of my work is a supportive and accepting therapeutic relationship that provides the safety needed to develop constructive perspectives on current challenges.
Issues often worked with
Areas of Specialization