Psychological therapy
Psychologist, Cognitive behavior therapy (CBT)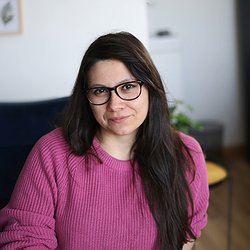 This therapist is a licensed psychologist and healthcare professional. They are not, however, a licensed psychotherapist and thus not eligible for e.g. Kela's psychotherapy reimbursements.
Read More.
I am an English and Spanish speaking clinical psychologist working in Oulu. I offer face to face and video therapy for stress, anxiety, depression, relational conflicts, etc. on short, medium and long term basis.
Psychotherapeutic Orientation
Cognitive behavior therapy (CBT)
Additional Training
Education of neuropsychologist
About me as a therapist
As a therapist I offer clients a safe space where through our therapeutic relationship the client can start to heal and work on difficult things in order to improve their well being and life quality. I listen carefully and try to understand well what are the emotional events and thought processes the client has and what coping mechanisms or defenses they use. I offer explanations that help the client understand their own internal events and work together with them to achieve both insight and change. The most important thing for me as a therapist is to have a strong and good relationship so clients feel secure and safe to express themselves freely.
About my therapy sessions
The first consultation is usually longer, about 75 minutes, where the client will have to sign a consent form and I will listen and ask many questions to make sure I have understood well their consultation reasons. During the first few session, I will get to know the client better and the issues on a deeper level, and also talk about goals of therapy and so on, with which I can start making a treatment plan. This will be discussed and reviewed with the client throughout the whole therapy term to see what is and what is not working.
Issues often worked with
Areas of Specialization