Psychological therapy
Psychologist, Cognitive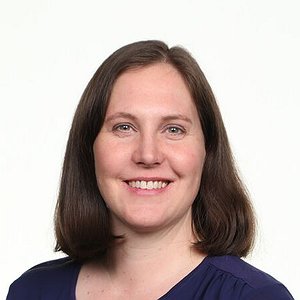 This therapist is a licensed psychologist and healthcare professional. They are not, however, a licensed psychotherapist and thus not eligible for e.g. Kela's psychotherapy reimbursements.
Read More.
I'm an English-speaking, CBT-trained, clinical psychologist. I offer short to medium-term psychological therapy for stress, depression, anxiety (OCD, Social Anxiety), and many other disorders. I am registered with VALVIRA as a psychologist in Finland and I am an endorsed Clinical Psychologist in Australia. My therapeutic style is Cognitive Integrative (CBT, ACT, Mindfulness, Schema Therapy). I can help people with work stress, relationship issues, parenting issues, but I am also trained to treat more serious problems such as depression, suicidal thoughts, bipolar disorder, psychotic disorders, personality disorders, anxiety disorders (OCD, etc..) and any psychological issue. In Australia I was employed as a Clinical Psychologist in the hospital system, and I also worked in private practice. I am happy to work with your doctor/ physiotherapist/ nutritionist/ speech pathologist/ OT or any other health professional if you are needing a multi-disciplinary approach to your treatment.
Psychotherapeutic Orientation
Cognitive
Cognitive behavior therapy (CBT)
Additional Training
Mindfulness Schema therapy
About me as a therapist
I aim to be respectful and collaborative in my approach. I believe that the client is the expert in their own problems, and I am there to be the expert in psychological science - e.g. how the brain works, human behaviour, social factors - and use this knowledge to assist you in your search for greater well-being and less psychological distress. I have a Masters in Clinical Psychology from the University of Melbourne, Australia, and I have trained and worked in both psychiatric settings and private clinics. In my private therapy work I have used mindfulness, self-compassion, ACT therapy, schema therapy and other forms of CBT to treat clients, but I also have a strong interest in attachment theory and how this influences us for our whole lives. I also like to do positive psychology therapy with all clients, for example in character strengths, gratitude, meaning in life and values, and other methods of improving well-being. At the core of my approach is an unconditional positive regard.
About my therapy sessions
In the phone call prior to the first session and in the first session with a client, I'm always trying to do two things - establish a good relationship with the client and understand the nature of the problem that they are presenting to me. I'll be listening hard, and asking some questions to make sure I've understood you. The next few sessions are about trying to understand the presenting problem a bit better, and beginning to work on a treatment plan. I might write up notes to give you to take home and think about, or send you a brief psychological quiz by email to assess the level of your distress (e.g. depression or anxiety scale). Then the sessions will follow a pattern of looking at how the treatment plan is working, and making adjustments. We will continue to work together to see what things do and don't work for you. In all cases, and especially if your presenting problem is an unsolvable problem such as grief, I use empathic listening to discuss your emotions and thoughts.
Issues often worked with