Psychotherapist, Psychologist, Integrative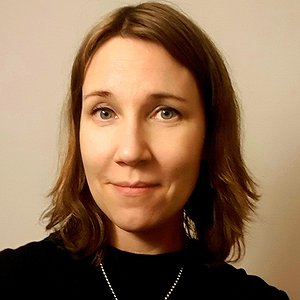 Jag jobbar både med korttidsterapier och längre psykoterapeutiska processer. Terapin kan ha ett aktivt fokus för förändringsarbetet, eller vara starten på en längre process där vi tillsammans utforskar och strävar till ny förståelse som kan möjliggöra utveckling och förändring. En jämlik och öppen samarbetsrelation är central. Jag jobbar aktivt och utforskande – respekt och intresse för det unika i varje individ står som grund för mitt arbete. Jag strävar efter att vara lyhörd för vad som är viktigt i varje enskild situation och relation samt anpassa mitt arbetssätt i terapiprocessen enligt klientens aktuella behov.

My therapeutic framework is integrative. I aim to be responsive to what is important in each individual situation, adjusting my approach in the therapy process according to what the current needs of the client are. An active, equal and open collaborative relationship is central. Respect for and interest in the uniqueness of each encounter is a basis for my work.
Psychotherapeutic Orientation
Integrative
Family therapy
Provided KELA Services
Kela rehabilitation psychotherapy
About me as a therapist
Näen että terapian lähtökohtana on kannatteleva terapiasuhde jossa yhdessä tutkimme ja pyrimme uuteen ymmärrykseen, mahdollistaen kehittymisen ja muutoksen. Terapeuttina olen aktiivisesti kuunteleva, jäsentävä, tutkivalla otteella työskentelevä, tunteille tilaa antava. Kiinnostus jokaisen ihmisen ainutlaatuisuutta kohtaan on työni perusta. Tasa-arvoinen ja avoin yhteistyösuhde on keskeistä.
About my therapy sessions
Pyrin sopeuttamaan lähestymistapaani terapiaprosessissa asiakkaan tarpeiden mukaan ja siihen, mikä kussakin yksittäisessä tilanteessa on tärkeää. Tavoitteena voi olla asiakkaan elämässä toistuvien oireiden ja ongelmien lieventyminen tai uudenlaisen suhteen muodostuminen ongelmallisiksi koettuihin asioihin. Voimme käyttää erilaisia ​​lähestymistapoja riippuen kohtaamistasi haasteista, kuten esimerkiksi karttatyöskentelyä, harjoituksia, tunnekeskeistä työotetta.
Issues often worked with