Psychotherapist, Bachelor of Social Services, Crisis and trauma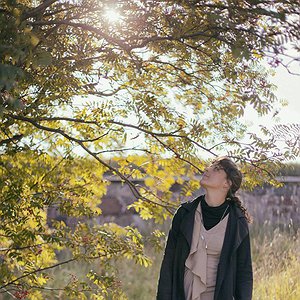 I am trained in bodily and trauma-healing therapy and my approach is tailored to the client's needs and experiences. Throughout my work, I am sensitive to the heterogeneity of individuals. I will guide you compassionately through the process while being sensitive, attentive, active and flexible. I hold the fundamental belief that each individual is a resilient and whole person that possesses strengths and competencies. I help clients to discover and develop these skills in order to make the positive changes. I believe in dialogue-based interaction and I appreciate your expertise and experience.
Psychotherapeutic Orientation
Provided KELA Services
Kela rehabilitation psychotherapy
Additional Training
Crisis and traumas EMDR Supporting attachment Body-oriented psychotherapy
About me as a therapist
Terapeuttina olen asiakaslähtöinen, aktiivinen ja myötätuntoinen sekä asiakkaan rinnalla kulkeva. Pyrin olemaan joustava ja koen tärkeäksi kohdata sinut juuri siinä, missä olet. Uskon dialogiin perustuvaan vuorovaikutukseen ja arvostan sinun asiantuntemustasi ja kokemustasi. Olennaista on myös mitä tapahtuu vuorovaikutuksessa meidän välillämme. Annan sinulle aikaa, mahdollisuuksia ja tilaa oivaltaa.
About my therapy sessions
Yksilöterapiassa etsimme voimavaroja, vahvistamme arjen sujuvuutta, käsittelemme emotionaalisia traumoja turvallisesti, suuntaudumme tulevaisuuteen. Työskentelyssäni otan huomioon mielen ja kehon yhtenä viisaana kokonaisuutena. Prosessin alussa kartoitamme haasteet ja sovimme yhteisen tavoitteen työskentelylle. Menetelminä käytän pääsääntöisesti keskustelua. Hyödynnämme kehollisia menetelmiä, kuten sensomotorisia harjoituksia ja EMDR:ää. Menetelmät valitaan yksilöllisesti yhdessä.
Issues often worked with
Areas of Specialization