Psychotherapist, Psychologist, Couple therapy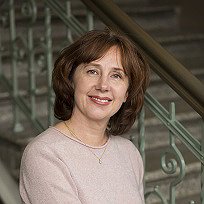 Olen psykologi ja kela- pätevä pari - ja perhepsykoterapeutti. Uskon ihmisten omiin voimavaroihin. Mottoni on Astrid Lindgreniltä lainattu: "Kaikenikäiset ihmiset pohtivat elämän suuria kysymyksiä: elämää, kuolemaa, hyvää ja pahaa, pelkoa, rohkeutta ja rakkautta. "
Psychotherapeutic Orientation
Couple therapy
Crisis and trauma
Provided KELA Services
Kela intensive medical rehabilitation (families)
Additional Training
Crisis and traumas
About me as a therapist
Terapeuttina olen pohdiskeleva, kuunteleva ja toisaalta aktiivisesti reflektoiva. Olen kiinnostunut koko elämäntarinastasi ja erityisesti siitä, millaisia merkityksiä annat sille juuri nyt. Minusta terapiasuhde on dialogia, jossa myös molemminpuolisella palautteen annolla on iso merkitys. Uskon suhteiden merkityksellisyyteen ja kantovoimaan elämässä ja mieli ja keho ovat minulle kokonaisuus, jonka molempien viestejä on hyvä kuunnella.
About my therapy sessions
Tutustutaan tarinaasi keskustellen. Määrittelet itse toiveesi ja tavoitteesi työkentelyn suhteen. Etsitään yhdessä toimivampia tapoja olla ajatusten, tunteiden ja kehollisten kokemusten kanssa. Opetan sinua ymmärtämään omaa kehon ja mielen yhteistä tunteidensäätelyjärjestelmää. Voidaan tehdä konkreettisia, vakauttavia harjoituksia tai saat kotitehtäviä.

HUOM. Yhteydenotot ohjautuvat Väestöliiton Terapiapalveluiden asiakaspalveluun.
Issues often worked with
Areas of Specialization