In education
Nurse, Crisis and trauma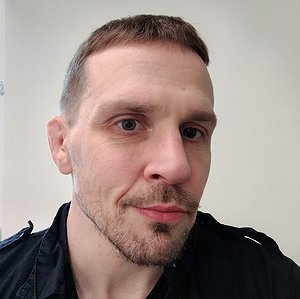 Videovastaanotto, koko Suomi
This therapist offers education therapy.
Read More.
I also can do shorter therapy periods or single sessions in english. But i strongly recommend everyone to do their longer psychotherapy processess in their native language.
Psychotherapeutic Orientation
Additional Training
Crisis and traumas EMDR
About me as a therapist
Terapeuttina olen asiakaslähtöinen. Kuuntelen asiakasta tämän toiveissa, ja mielelläni kerron omasta työskentelytavastani lisää, jotta voimme suunnitella jokaiselle asiakkaalle täysin yksilöllisen terapiaprosessin. Annan asiakkaalle tilaa, ja tämän lisäksi olen itse aktiivinen keskustelija ja osallistuja. Jokaisen asiakkaan kanssa muodostuu omanlaisensa vuorovaikutus prosessin/istunnon aikana.

Olen asiakasta kunnioittava, ja huomioin jokaisen ihmisen yksilöllisyyden ja ainutlaatuisuuden.
About my therapy sessions
Erilaisten menetelmien suhteen kuuntelen asiakkaan toiveita. Istunnon aikana voimme keskustella, tai tehdä erilaisia harjoituksia vaikkapa kehollisin menetelmin. Toiveiden lisäksi myös itse aktiivisesti ehdotan erilaisia harjoitteita tai menetelmiä, mikäli asiakas tällaista työskentelyä toivoo tai kokee sen omalla kohdallaan hyödylliseksi.

Myös EMDR-menetelmä on minulle tuttu, ja olen kouluttautunut sen käyttöön.
Issues often worked with
Areas of Specialization