Psychotherapist, Bachelor of Social Services, Solution-oriented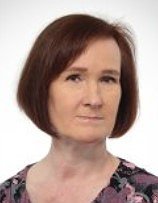 koko Suomi etäyhteydellä,
Do you have challenges with your self-esteem? In client work, you can learn how to better defend your own boundaries and how you could learn to love and accept yourself. How to change your perspective, attitudes, and ways of thinking about things and yourself. What is your desired future? Whatever your challenge, together we can unravel it and find new perspectives as well as improve your quality of life. I can also use NLP tools in sessions if needed.
I work with adults and young people over the age of 16. I am particularly interested in the challenges of self-esteem, divorce crises, anxiety and depression, and exhaustion.
Psychotherapeutic Orientation
Solution-oriented
Cognitive
Provided KELA Services
Kela rehabilitation psychotherapy
Additional Training
Mindfulness Schema therapy
About me as a therapist
Terapeuttina olen ymmärtäväinen. Työskentelen rauhallisesti ja myötätuntoisesti kuunnellen. Arvioimme yhdessä tilannettasi ja pyrimme löytämään tien, jota pitkin voit lähteä kulkemaan kohti parempaa huomista. Terapeuttina olen rauhallinen ja annan sinulle tilaa prosessoida omaa elämääsi rauhassa ja omaan tahtiisi. Asiakastyöni on aina asiakasta kunnioittavaa ja arvostavaa sekä lähtee asiakkaasta itsestään - asiakas on aina oman elämänsä paras asiantuntija.
About my therapy sessions
Onko sinulla itsetunnon haasteita? Tunteiden ja ajatusten tiedostaminen edesautaa voimaantumista, jolloin alat pystyä puolustamaan paremmi omia rajojasi ja alat pikkuhiljaa oppia rakastamaan ja hyväksymään itseäsi paremmin. Pystyt muuttamaan näkökulmia, suhtautumistasi ja ajatustapojasi asioiden sekä oman itsesi suhteen. Mikä on sinun toivottu tulevaisuus? Mikä tahansa on haasteenasi, voimme yhdessä purkaa sitä ja löytää uusia näkökulmia sekä parantaa elämänlaatuasi. Monimutkaiset ongelmat eivät välttämättä aina vaadi monimutkaisia ratkaisuja.
Terapian ansiosta voit saada uusia näkökulmia siihen miten suhtaudut itseesi ja oppia välittämään enemmän itsestäsi.
Issues often worked with
Areas of Specialization