Psychotherapist, Psychologist, Solution-oriented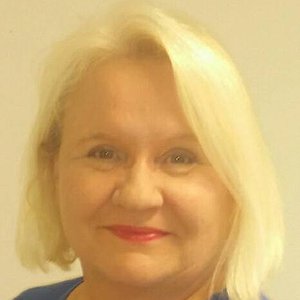 Helsinki, Pikku-Huopalahti
Solution focused brief therapy offered in Helsinki by a psychologist and psychotherapist. The goal of solution focused therapy is to support clients in identifying and attending to their own internal competencies, skills and resources and to define their desired goals in their current life situation. Kela rights for clients age 16 years to adult. Languages: English, German and Finnish. Fee: 90 euros per 45 min, in addition a 5,50 euro billing fee is charged per month.
Psychotherapeutic Orientation
Solution-oriented
Cognitive
Provided KELA Services
Kela rehabilitation psychotherapy
About me as a therapist
Työskentelytapani on asiakaskeskeinen, tulevaisuussuuntautunut ja voimavarapohjainen. Terapiassa ja tukikäynneillä lähtökohtana ovat asiakkaan toiveet ja tavoitteet. Myönteisen muutoksen saavuttamista tuetaan mm. tuomalla esiin ja hyödyntämällä jo olemassa olevia vahvuuksia ja osaamista. Minulla on kokemusta myös työskentelystä perheiden kanssa ja vanhemmuuden tuesta. Huomaathan, että käynnit laskutetaan kerran kuukaudessa ja että laskuun lisätään 5,50 euron laskutuslisä.
About my therapy sessions
Ratkaisukeskeinen terapia tarjoaa myönteisen tavan kohdata erilaisia inhimillisen elämän haasteita ja pulmatilanteita. Se pyrkii innostamaan ja auttaa kehittämään ongelmiin luovia ratkaisuja korostamalla toiveikkuutta, voimavaroja, edistystä ja yhteistyötä. Tämä lähestymistapa sopii moniin elämäntilanteisiin ja ongelmien ratkaisuun. Terapia etenee asiakasta kunnioittavalla tavalla ja se tarjoaa mahdollisuuden myös lyhytterapeuttisiin interventioihin 5-20 tapaamisen kautta.
Issues often worked with