Psychotherapist, Doctor of Philosophy (Ph.D), Solution-oriented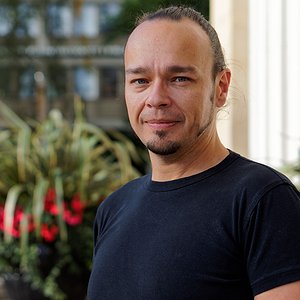 The best single indicator for a successful therapy is a respectful relationship between the therapist and the client. This is one of the main goals of my practice. I believe everyone is entitled and capable of achieving a better and happier life.

I like working in a relaxed and down-to-earth mode, while not forgetting intellectual curiosity. In my view the therapist and the client form a team that goes on to search for the better, the improbable, and the innovative. Respecting the client's wishes and values always comes first.

The first trial appointment with me is always free.
Psychotherapeutic Orientation
Solution-oriented
Cognitive behavior therapy (CBT)
Provided KELA Services
Kela rehabilitation psychotherapy
About me as a therapist
Olen rento ja epämuodollinen, älyllisesti utelias ja laaja-alaisesti asioista kiinnostunut. Terapeuttina minulle olennaisinta on asiakkaan toiveitten huomiointi ja hänen arvomaailmansa hyväksyminen. Olen rauhallinen ja pitkäpinnainen, en säpsähdä pienistä enkä vähän suuremmistakaan.

Terapiaan pitää saada tulla sellaisella tunteella, että on tulossa turvaan ja arvostavaan kohtaamiseen, ei arvioitavaksi tai tuomittavaksi. Pyrin luomaan toivon ja turvallisuuden ilmapiiriä sekä jatkuvasti etsimään realistista positiivisuutta.

Näkemykseni mukaan terapeutti ja asiakas muodostavat etsiväparin, tutkimusretkikunnan tai tutkijaryhmän ja lähtevät jäljittämään sitä parempaa, mitä voisi tulla elämässä haittaavien asioiden tilalle.
About my therapy sessions
Olen ilahduksekseni huomannut, että istunnoillani hymyillään ja nauretaan aika paljon, vaikka ajoittain oltaisiinkin raskaitten asioitten äärellä.

Istunnot vaihtelevat hyvin paljon sen mukaan, mitä asiakas kokee itselleen luontevimpana. Peruslähtökohtana on maanläheinen ja konstailematon keskustelu, jossa asioista saa ja pitää puhua niitten oikeilla nimillä. Istunnoilla ei kavahdeta kiroilua, jos siltä tuntuu, eikä kauniita kehuja kun niiden aika on.

Istunnoilla voidaan vapaamuotoisen keskusteluterapian lisäksi tehdä rakenteellisesti ohjatumpia kirjallisia harjoituksia, kevyttä hypnoosia, kehollisia rentoutus- ja tunnistusharjoituksia yms. Kaikki riippuu lopulta siitä, minkä asiakas kokee itselleen toimivaksi.
Issues often worked with