Psychotherapist, Bachelor of Social Services, Couple therapy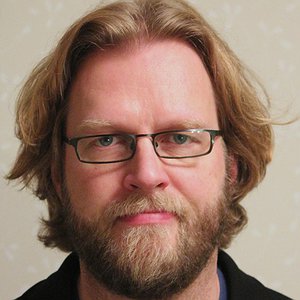 I am a psychotherapist, couples therapist, family therapist and a supervisor. As a psychotherapist I work mostly with couples but also with families and individuals. I have qualifications for psychotherapy from Valvira and Kela. I have a reception in Järvenpää.  it is also possible to have the therapy sessions online or by phone. I have worked in the family guidance for the city of Järvenpää and the family councelling of the Parish of Järvenpää and Nurmijärvi. I have also worked in the domestic violence area in Lyömätön Linja of Espoo and Kerava.
My influences as a therapist come from  different therapy orientations such as family therapy, dialogical and collaborative therapy, trauma therapy and solution focuced therapy. 
You can come to therapy by yourself, with your partner or with the members of your family.
Psychotherapeutic Orientation
Couple therapy
Family therapy
Provided KELA Services
Kela rehabilitation psychotherapy Kela intensive medical rehabilitation (families)
Additional Training
Crisis and traumas Supporting attachment Body-oriented psychotherapy
About me as a therapist
Olen dialoginen ja voimavarakeskeinen terapeutti. Työskentelen yksittäisten ihmisten, parien ja koko perheiden kanssa. Tapaamisiini on voinut ottaa mukaan puolison,. lapsia, perheenjäniä nykyisestä tai lapsuuden perheestä. Haasteina terapiaan hakeutuneilla ihmisillä ovat voineet olla esimerkiksi vuorovaikutusongelmat, ero tai erouhka, seksuaalisuus, uskottomuus, perheväkivalta tai lähisuhdeväkivalta, mielenterveysongelmat, masennus, uusperhe haasteet, muutokset tai kriisit perhesuhteissa, päihdeongelmat, riippuvuudet, erilaiset somaattiset sairaudet tai oman henkilöhistorian haasteet.
About my therapy sessions
Tavoitteena tapaamisillani on yhteisen keskustelun kautta löytää uutta ymmärrystä, uusia näkemyksiä ja toimintatapoja muutoksen saavuttamiseksi asiakkaan tilanteeseen. Tärkeänä asiana tapaamisillani on ollut itsen tai toisen tuntemisen ja ymmäryksen lisääntyminen suhteessa itseen ja toiseen. Yhdessä asiakkaan kanssa suunnittelemme tavoitteet tapaamisille. Tapaamisia voi olla tarvittaessa pari kertaa viikossa tai harvemmin, joskus tapaaminen kerran kuukaudessa voi olla riittävää. Vastaanotollani voidaan käyttää keskustelun tukena esim. sukupuutyöskentelyä, elämänjanaa, visuaalisia ja luovia menetelmiä elämän tapahtumien ja kokemuksien työstämiseen.
Issues often worked with
Areas of Specialization