Psychotherapist, Other, Couple therapy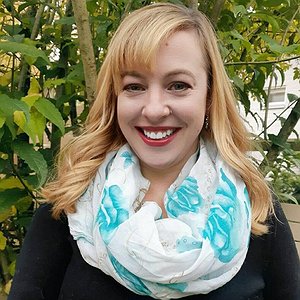 Are you or your partner new to Finland? Are you in an intercultural relationship? I'm an American therapist, and I understand the challenges both personally and professionally. If you are looking for a native English-speaker who can help you navigate these issues, I am available in person or online.
Psychotherapeutic Orientation
Couple therapy
Integrative
About me as a therapist
As a therapist, I focus on providing a safe, accepting, and comfortable environment where each individual or member of a couple feels heard, understood, and valued. I'm easily approachable, warm, empathetic, and accepting. I believe in letting my clients direct the pace and direction of therapy. I'm also active as a therapist, although I do not give advice; I simply help and guide my clients into finding their own answers. I trust that each client is the expert on themselves and their own lives, and that between that expertise and my knowledge and experience, we can together find the solutions that best fit that particular person. While the issues addressed in session are serious- and absolutely should be taken as such, I also believe that there is room for fun and humor in therapy!
About my therapy sessions
My first focus is always on thoroughly understanding my client's experience. Once I have thoroughly understood my client's needs and wants, I actively help them find either understanding, acceptance, or solutions- as the situation warrants. My therapeutic approach is integrative, meaning that I incorporate tools and techniques from multiple models. I'm most influenced by client-centered, solution focused, cognitive behavioral (CBT), and open dialogue models. Additionally I use techniques from the Gottman Method and emotionally focused therapy (EFT) for couples specifically. The specific style always depends on the individual client(s) needs, wishes, and presenting particular situation. I use homework with the client's desire and/or approval. In my sessions, the client is always the one with the ultimate control!
Issues often worked with
Areas of Specialization