Psychotherapist, Bachelor of Social Services, Family therapy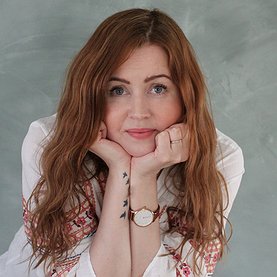 Videovastaanotto, koko Suomi
Erit.tason perhepsykoterapeutti, pari-, seksuaali- ja EMDR-terapeutti. Myös etävastaanotot Psychotherapist specialized in family-, couple- and sexual therapy.EMDR. Also videomeetings Huom! Kela: perhe&pariterapia, HUS:perhe-& traumaterapia Yht.otot sähköpostitse. Otan uusia asiakkaita 01/24
Psychotherapeutic Orientation
Family therapy
Couple therapy
Provided KELA Services
Kela rehabilitation psychotherapy
Additional Training
Schema therapy Sexual therapeutic knowledge EMDR
About me as a therapist
Työotteeni on aktiivinen, empaattinen ja dynaaminen. Kaikki osapuolet tulevat tasaveroisesti kuulluksi ja myötätuntoisesti kohdatuiksi. Työskentelytapani on aktiivinen keskustelu ja pidän dynaamisesta työskentelystä, jossa asetetaan tavoitteet ja edetään niitä kohti. Toisinaan prosessi on nopeampi, toisinaan hitaampi ja pohdiskelevampi, riippuen asiakkaan tarpeista. Olen ihmisenä suorapuheinen ja huumorintajuinen ja se näkyy työskentelyssäni.

As a therapist I'm active, empathic and dynamic. All participants become equally listened and met with empathy. My working method is active conversation and I like dynamic processes. Sometimes proceeding is faster, sometimes slower, more lingering and pondering, depending on the client's needs. I'm outspoken person with a sense of humor and that can be also seen in my therapy.
About my therapy sessions
Vastaanotolleni voit tulla joko yksin tai kumppanin/perheenjäsenen kanssa. Alkuun kartoitan ongelmaa, sitten asetamme yhdessä tavoitteet työskentelylle ja lähdemme ratkomaan niitä erilaisin menetelmin. Viitekehyksinä käytän em. lisäksi mm. kiintymysssuhdeteoriaan perustuvaa tunnekeskeistä pariterapiaa ja skeematerapiaa (tunnelukot), joihin minulla on lisäkoulutukset. Teen myös EMDR- eli silmänliiketerapiaa, joka on traumaterapeuttinen menetelmä mm. PTSD-oireisiin.

You can come to meet me by yourself or with your partner/other family member. While the therapy process I first research the problems, then we set the goals together and start to solve the issues with different sort of methods. As a theoretical framework I use eg. emotionally focused couple therapy (based on attachment theory) and schema therapy. I also use EMDR-method (Eye Movement Desensitization and Reprocessing) for example for PTSD-symptoms.
Issues often worked with
Areas of Specialization