Psychotherapist, Master of Theology, Solution-oriented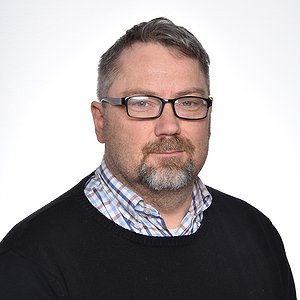 Etäyhteydellä koko Suomi.,
In our life we may meet many challenges. The basic idea of solution-focused therapy is to help you open the nodes of life and find resources to overcome problems. As a therapist, I will support you in challenges in your life.

Solution-focused therapy is looking to the future and therefore its main focus is to support the client to move forward in life. This is realized e.g. creating hope for coping with the situation and finding with the client his or her potentially hidden resources and supporting their use.

I take KELA clients.
Psychotherapeutic Orientation
Provided KELA Services
Kela rehabilitation psychotherapy
About me as a therapist
Terapeuttina olen läsnäoleva ja aktiivisesti kuunteleva ja pyrin luomaan luottamuksellisen yhteistyösuhteen asiakkaan kanssa. Jokaisen ihmisen vaikeudet, haasteet ja tavoitteet ovat erilaisia, siksi haluan kohdata sinut juuri sellaisena kuin olet. Pyrin luomaan hyvän ja luottamuksellisen suhteen asiakkaan kanssa. Kaikki keskustelut vastaanotollani ovat ehdottoman luottamuksellisia.

Som terapeut är jag närvarande och pålitlig. Eftersom varje människas svårigheter, utmaningar och mål är olika, vill jag möta dig precis som du är. Jag vill också skapa en bra och konfidentiell relation med dig som min klient.

Huom! Kaikki yhteydenotot ohjautuvat Terapiatalo Nosteen asiakaspalveluun.
About my therapy sessions
Ratkaisukeskeiseen psykoterapiaan voi hakeutua minkä tahansa mieltä painavan asian vuoksi. Syitä terapiaan hakeutumiselle ovat esimerkiksi masennus, ahdistus, työuupumus, erilaiset elämänkriisit, tunne-elämän haasteet tai selittämätön paha olo. Juttelemaan voi tulla, vaikka ei mitään erityistä suurta huolta tai diagnoosia olisikaan, arkisetkin asiat voivat mietityttää ja usein asioista keskustelu auttaa.

Du kan söka dig till lösningsfokuserad psykoterapi för alla problem som tynger dig. I terapin kan du till exempel behandla depression, ångest, arbetsutbrändhet, olika livskriser, utmaningar i känslolivet eller oförklarliga svåra känslor. Du kan komma för att prata, även om det inte finns någon speciell stor oro eller diagnos, även vardagliga saker kan få dig att känna dig deppad. Att prata om saker hjälper.
Issues often worked with