Psychotherapist, Social worker, Crisis and trauma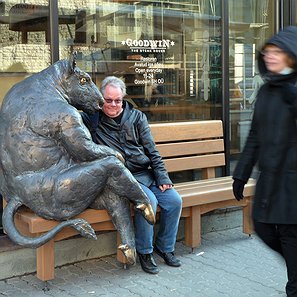 Olen erikoistunut kriisi-ja traumaterpiaan. Psykoterapeuttina vuodesta 2002 ja minulla on myös perheterapeutin pätevyys. Lisäkoulutuksia olen hankkinut. Esim. Kognitiivinen psykoterapia. Kokemusta minulla on laaja-alaisesti mielenterveyden häiriöiden hoidosta, niin sairaalassa kuin avohoidossa.
Psychotherapeutic Orientation
Crisis and trauma
Family therapy
Provided KELA Services
Kela rehabilitation psychotherapy
About me as a therapist
Terapeuttina olen joustava, vastavuoroinen ja asiakasta arvostava. Työskentelyyni kuuluu oleellisesti yhteistyö asiakkaan kanssa ja terapian tavoitteita määritellään yhdessä. Hankaliltakin tuntuvien asioiden äärellä oleminen on minulle tuttua. Olen persoonaltani rauhallinen ja pitkä pinnainen.
Ajattelen terapian olevan sinun ja minun yhteinen matka, toivo kuuluu oleellisesti kaikkien meidän ihmisten elämään ja vaikeistakin asioista voi selvitä yhdessä. Molemilla meillä on roolimme tällä matkalla ja minun roolini on olla tukena/asiantuntijana .
About my therapy sessions
Traumaterapiassa mielestäni on tärkeintä sisäisen maailman integroituminen. Terapian päämäränä on, että vaikeat kokemukset tulevat osaksi elämää eivätkä hankaloita arkea.
Käytän terapiatyössäni keskustelun lisäksi luovia menetelmiä esim. kuvaa ja musiikkia. Olen kiinnostunut kaikenlaisesta asiakkaan tuottamasta omasta materiaalista. Kaikille asioille ei aina löydy sanoja ja luovuuden kautta sanottamatonkin saadaan näkyväksi.
Issues often worked with
Areas of Specialization