Psychological therapy
Doctor of Philosophy (Psychology), Other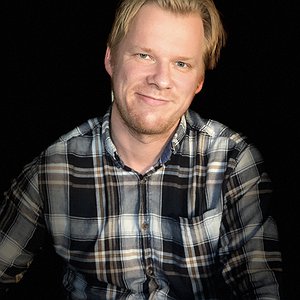 This therapist is a licensed psychologist and healthcare professional. They are not, however, a licensed psychotherapist and thus not eligible for e.g. Kela's psychotherapy reimbursements.
Read More.
I am a clinical psychologist, psychotherapy researcher, and a teacher who has worked for over 10 years in North America and Finland. I have trained in emotion-focused therapy (EFT) in Toronto, Canada. I have also several years of clinical experience from specialized healthcare in Finland, where I have worked with depressive, anxiety, personality, and substance abuse disorders. In addition to my clinical practice, I work as an associate professor of psychology at the University of Oslo. Further information on me can be found at my webpage: https://www.sv.uio.no/psi/personer/vit/erkkih/
Psychotherapeutic Orientation
About me as a therapist
Työotteeni on empaattinen, utelias ja tilaa-antava, mutta myös aktiivinen. Taustani on psykiatrisessa erikoissairaanhoidossa, jossa toimin useita vuosia psykologina mm. masennus-, ahdistuneisuus-, persoonallisuushäiriö- ja päihdeproblematiikkojen parissa. Työskentelen vastaanottotyöni ohessa apulaisprofessorina, psykoterapian tutkijana.

Säädän työskentelyni kunkin asiakkaan yksilöllisiin tarpeisiin ja tavoitteisiin. Yhdistän työskentelyyni vaikutteita myös muista tutkimistani terapiakoulukunnista (mm. psykodynaamiset, kognitiiviset ja ratkaisukeskeiset lähestymistavat).
About my therapy sessions
Tunnekeskeinen terapia keskittyy nimensä mukaisesti siihen, mitä tärkeää tietoa tunteemme meille kertovat; sekä miten tiedostaa, hyväksyä ja hyödyntää tunteitamme tehokkaammin. Tämä voi auttaa psyykkisistä ongelmista, kuten masennuksesta tai ahdistuksesta, toipumisessa – mutta myös ihmissuhteiden parantamisessa, selviämisessä työelämän koukeroissa ja omannäköisen elämän löytämisessä. Tunnekeskeinen terapia voi sopia Sinulle, mikäli koet jämähtäneesi tiettyihin tunteisiin, kuten alakuloon, itsekriittisyyteen tai huoliin. Niin myös, mikäli koet vältteleväsi tunteitasi tai olevan hankala saada niihin kosketusta. Tapaan mielelläni kanssasi, jotta voimme arvioida sopiiko tunnekeskeinen terapia juuri Sinun tilanteeseesi.

I look forward to working with you in either Finnish or English.
Issues often worked with
Areas of Specialization