Psychological therapy
Psychologist, No psychotherapeutic education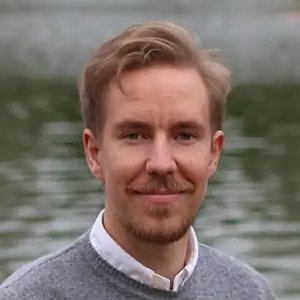 This therapist is a licensed psychologist and healthcare professional. They are not, however, a licensed psychotherapist and thus not eligible for e.g. Kela's psychotherapy reimbursements.
Read More.
Clients of all ages are welcome. I've worked with diverse challenges and my clients have given me good reviews. I have most experience working with depression, anxiety and burnout.

As a psychologist I'm easy to talk to and the atmosphere is present and relaxed. I feel like being present is one of my key attributes as psychologist. I believe it comes across as a feeling that you're heard and valued.

All meetings are tailored for your needs. On a general level I'm non-judgemental, curious and I'll guide your forward with questions. I want to give you space because I believe you're the expert in your own life and I wish that expertise will follow you into your everyday life. Together we can reach the goals we have set.
Psychotherapeutic Orientation
No psychotherapeutic education
No psychotherapeutic education
About me as a therapist
Psykologina olen helposti lähestyttävä ja vastaanotollani ilmapiiri on läsnäoleva ja rento. Koen läsnäolon taidon olevan yksi tärkeimmistä ominaisuuksista psykologina. Uskon, että se välittyy vastaanotolla olona, että sinua kuullaan ja arvostetaan.

Yleisellä tasolla työskentelytapani on tuomitsematon, utelias ja kysymyksin eteenpäin ohjaileva. Haluan antaa tilaa sinulle, koska uskon, että olet oman asiasi asiantuntija sekä toivon, että se asiantuntijuus siirtyy arkeesi. Yhteistyössä pääsemme asettamaamme tavoitteeseen.
About my therapy sessions
Kaikki asiakassuhteeni räätälöidään asiakkaan toiveiden mukaisesti. Teen muistiinpanoni avoimesti niin, että myös sinä näet ne. Tämä auttaa mielestäni asiakkaita jäsentämään sekä selkeyttämään tilannettaan, koska kirjoitan ylös vain mielestäni keskeisiä asioita.

Yleensä teen myös visuaalisia hahmotelmia tilanteestasi. Tämän tavoite on tehdä ongelmalliset käyttäytymismallit näkyviksi sekä kirkastaa tavoitteita.

Saatan tehdä myös joitakin kokemuksellisia harjoitteita, mikäli se sinulle sopii.
Issues often worked with