Psychological therapy
Psychologist, No psychotherapeutic education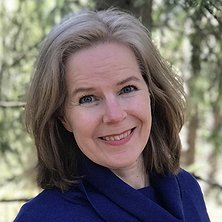 This therapist is a licensed psychologist and healthcare professional. They are not, however, a licensed psychotherapist and thus not eligible for e.g. Kela's psychotherapy reimbursements.
Read More.
Olet lämpimästi tervetullut vastaanotolleni pohtimaan kanssani elämäntilanteesi haasteita tai kasvuun ja kehitykseen liittyviä kysymyksiä sekä löytämään yhdessä suotuisia ratkaisuja pulmallisiin tilanteisiin. Vastaanotolleni et tarvitse lähetettä tai diagnoosia.
Psychotherapeutic Orientation
No psychotherapeutic education
No psychotherapeutic education
Additional Training
Neuropsychiatric coach
About me as a therapist
Psykologina olen kuunteleva, luottamusta herättävä, arvostava ja yhdessä kanssasi tilanteeseesi sopivia ratkaisuja ja työkaluja etsivä. Lähden työskentelyssä liikkeelle aina asiakkaan tarpeista ja toiveista. Vahvuuteeni kuuluvat monipuolinen työskentely erilaisissa elämäntilanteissa olevien ja eri-ikäisten asiakkaiden kanssa sekä hyvät vuorovaikutustaidot.
About my therapy sessions
Käytän työssäni luovuutta ja intiuitiota sinulle sopivimpien työskentelytapojen löytämiseen ja asioiden käsittelyyn.
Olen kouluttautunut ratkaisukeskeiseksi neuropsykiatriseksi valmentajaksi. Olen opiskellut myös vyöhyketerapiaa, joka tuo työskentelyyn mukaan ihmisen kokonaisvaltaisen näkökulman sekä mahdollisuuden kehohoitojen hyödyntämiseen. Keskustelun ja kehohoidon yhdistämisestä olen saanut hyviä kokemuksia mm. tehdessäni ammatillista kuntoutustyötä.
Issues often worked with