Psychotherapist, Master of Social Sciences, Psychoanalytic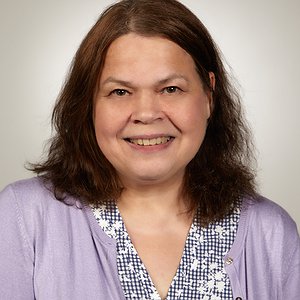 I am a psychodynamic/psychoanalytic psychotherapist. I am also a couple- ja family therapsit. As a therapist I am emphatic and active.
Psychotherapeutic Orientation
Psychoanalytic
Psychodynamic
Provided KELA Services
Kela rehabilitation psychotherapy
About me as a therapist
Terapeuttina olen aktiivinen kuuntelija ja teen tarkentavia kysymyksiä, selvennän kuulemaani ja teen tulkintoja. Työotteessani on keskeistä myötätuntoisuus, asiakkkaan arvostaminen ja kannattelu. Joskus sinusta voi tuntua, että kulkemasi matka tai polku on kivinen, kuoppainen tai mutkainen, ja on vaikea päästä eteenpäin. Välillä sinusta voi tuntua, että olet aivan yksin sinua kuormittavien, pelottavien ja hävettävien asioiden kanssa. Ei kannata jäädä yksin murehtimaan asioita vaan jakamalla asioita toisen kanssa, taakkasi kevenee ja matkanteko helpottuu.
About my therapy sessions
Terapia on prosessi, jossa kummallakin osapuolella on aina vaikutusta toinen toisiinsa ja kummassakin osapuolessa tapahtuu muutoksia tavalla tai toisella. Psykoterapian perimmäisenä tarkoituksena on kärsimystä aiheuttavien asioiden lieventyminen tai vähentyminen. Psykodynaamista/psykoanalyyttistä psykoterapiaa luonnehtii myös se, että terapiaprosessin aikana opit tuntemaan itseäsi paremmin ja oivalluksia voi tulla, miksi sinusta on kasvanut ja kehittynyt sellainen ihminen kuin olet tänään ja miksi olet tehnyt sellaisia valintoja kuin olet tehnyt. Terapiaprosessin aikana sinun on mahdollista kehittyä ihmisenä ja päästää irti sinua kahlitsevista asioista sekä päästä elämässä eteenpäin.
Issues often worked with