Psychotherapist, Bachelor of Social Services, Family therapy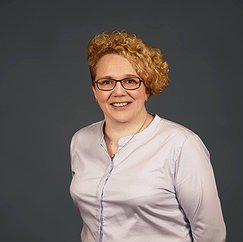 Olen koulutukseltani perhepsykoterapeutti. Voin ottaa uusia ottaa itsemaksavia asiakkaita yksilö, pari - ja perheterapiaan, HUSsin ja Helsingin kaupungin palveluseteliasiakkaita sekä Kelan kuntoutuspsykoterapia-asiakkaita (perheterapia).
Psychotherapeutic Orientation
Family therapy
Recource-oriented family therapy
Provided KELA Services
Kela rehabilitation psychotherapy
Additional Training
Neuropsychiatric coach Crisis and traumas
About me as a therapist
Olen koulutukseltani perheterapeutti ja Valviran hyväksymä psykoterapeutti. Tällä hetkellä opiskelen ratkaisukeskeiseksi yksilöpsykoterapeutiksi (Itä-Suomen yliopisto 2020-2024). Peruskoulutukseltani olen sosionomi AMK.

Terapeuttina olen helposti lähestyttävä, läsnäoleva ja aktiivinen. Minulle on tärkeää tuoda toivoa, lisätä yhteistä ymmärrystä ja tarkastella tilannetta erilaisista näkökulmista.

Minulla on yli 20 vuoden monipuolinen työkokemus lastensuojelun, päihdetyön ja lähisuhdeväkivallan erilaisista työtehtävistä eri-ikäisten asiakkaiden parissa. Olen täydentänyt omaa osaamistani säännöllisesti. Minulle on ollut tärkeää kehittyä ihmissuhdetyössä ja antaa osaamiseni asiakkaiden käyttöön. Olen opiskellut mm. vakauttavaa traumanhoitoa sekä neuropsykiatrista valmennusta.
About my therapy sessions
Terapiavastaanottoni on turvallinen paikka, jossa yksilön ja perheen tilanne on keskiössä ja jokaisen asiakkaan prosessi on omanlaisensa ja ainutlaatuinen. Työskentely on keskustelua ja tarpeen mukaan hyödynnän työssäni erilaisia menetelmiä (esim. sukupuu, elämänjana). Psykoterapeuttina haluan vahvistaa asiakkaiden pystyvyysuskoa ja kulkea rinnalla elämän risteyskohdissa. Minua kiinnostaa aiemmat ratkaisuyritykset sekä toivottu tulevaisuus ja asiakkaan itse itselleen asettamat muutostoiveet.
Issues often worked with
Areas of Specialization