In education
Master of Theology, Solution-oriented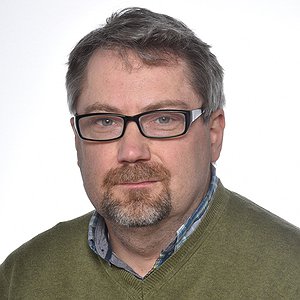 This therapist offers education therapy.
Read More.
Life is a journey where one encounters many things, both good and bad. The basic idea of solution-focused therapy is to help you open the nodes of life and find resources to overcome problems. As a therapist, I want to support you on your journey of life and welcome you to my office. Let's open up the nodes of your life together, no matter how big or small your problems, embarrassing or shameful.

I am as a therapist present and reliable. Because each person's difficulties, challenges, and goals are different, I want to face you just the way you are. I also want to establish a good and confidential relationship with the customer. All discussions at my reception are strictly confidential.

Solution-focused therapy is looking to the future and therefore its main focus is to support the client to move forward in life. This is realized e.g. creating hope for coping with the situation and finding with the client his or her potentially hidden resources and supporting their use.
Psychotherapeutic Orientation
About me as a therapist
Suomeksi
Olen terapeuttina läsnäoleva ja luotettava. Koska jokaisen ihmisen vaikeudet, haasteet sekä tavoitteet ovat erilaisia, haluan kohdata sinut juuri sellaisena kuin olet. Haluan myös luoda hyvän ja luottamuksellisen suhteen asiakkaan kanssa.

Minulle on myös tärkeää, että tunnet olosi turvalliseksi ja voit luottamuksellisesti kertoa asioistasi. Ei myöskään ole asiaa, josta et voisi turvallisesti keskustella kanssani. Kaikki keskustelut vastaanotollani ovat ehdottoman luottamuksellisia.

På svenska
Som terapeut är närvarande och pålitlig. Eftersom varje människas svårigheter, utmaningar och mål är olika, vill jag möta dig precis som du är. Jag vill också skapa en bra och konfidentiell relation med dig som klient.

Det är också viktigt för mig att du känner dig trygg och kan berätta om dina saker i förtroende. Det finns inte heller något du inte säkert kunde diskutera om. Alla diskussioner vid mitt mottagande är strikt konfidentiella.
About my therapy sessions
Suomeksi
Ratkaisukeskeinen terapia suuntaa katseen kohti tulevaisuutta ja siksi sen pääpaino on tukea asiakasta jatkamaan elämässä eteenpäin. Tämä toteutuu mm. luomalla toiveikkuutta tilanteesta selviämiseen ja etsimällä asiakkaan kanssa hänen ehkä piilossaolevia voimavarojaan sekä tukemalla niiden käyttöä. Ratkaisukeskeisesti suuntautunut psykoterapeutti voi työssään hyödyntää myös muista psykoterapiasuuntauksista omaksuttuja työmenetelmiä.

På svenska
Lösningsfokuserad terapi ser mot framtiden och därför är dess främsta fokus att stödja klienten att gå framåt i livet. Detta uppnås bl.a. genom att skapa hopp till att hantera situationen och söka efter kundens egna och kanske gömda resurser och stödja deras användning. I sitt arbete kan en lösningsorienterad psykoterapeut också använda de arbetsmetoder som antagits från andra psykoterapiriktlinjer.
Issues often worked with