Educating psychotherapist, Psychiatric staff nurse, Family therapy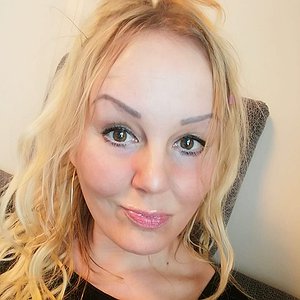 Olen työskennellyt psykoterapeuttina v. 2007 lähtien. Koulutukseni on vaativan erityistason psykoterapeutti, suuntautumisena perheterapia. Opiskelen parhaillaan traumapsykoterapeutiksi Oulun yliopistossa ja olen erikoistunut työssäni trauman hoitoon vuorovaikutussuhteissa.
Psychotherapeutic Orientation
Family therapy
Crisis and trauma
Provided KELA Services
Kela rehabilitation psychotherapy
Additional Training
Crisis and traumas
About me as a therapist
Terapia on hoitoa vuorovaikutus suhteessa. Pitkän työkokemuksen kautta olen löytänyt sopivan vastavuoroisen ja integratiivisen työskentelytavan, pyrin työssäni huomioimaan asiakkaan tilannetta monitasoisesti ja psykoterapia hoitoa edistäen. Terapeuttina olen suhteellisen aktiivinen ja otan huomioon asiakkaiden kokemuksellista tilaa psykoterapeuttisen hoidon suunnittelussa ja toteutuksessa.
About my therapy sessions
Psykoterapia hoito toteutuu joko toimistolla Vantaalla, kotikäynteinä tai etä-vastaanottona suojatussa Internet- yhteydessä. Työskentely on integratiivista, eli yhdistelen osaamisalueiden eri viitekehyksiä asiakkaan tarpeiden mukaisesti. Toiminnallisia menetelmiä käytän ajoittain täydentäen terapiaprosessin kokonaisuutta. Erityisesti pariterapiassa annan ajoittaisia kotitehtäviä.
Issues often worked with
Areas of Specialization