Psychotherapist, Doctor of Social Sciences, Family therapy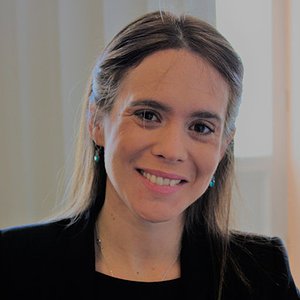 I´m a Spanish and English speaker therapist. I have a Master in Family Therapy, from Spain, validated by Valvira. I work with individuals, couples, and families. KELA reimbursement is possible for Family and, in some cases, Couple therapy. I´m also registered at HUS Palse therapy.
Psychotherapeutic Orientation
Provided KELA Services
Kela rehabilitation psychotherapy
About me as a therapist
I have a collaborative-dialogic approach to therapeutic relations which means I aim at developing therapeutic relationships that are respectful and believe people are the experts in their lives. I encourage individuals, couples, and families to create better narratives for themselves and their lives. We will search for your skills, values, stories, and identities you would like to strengthen to guide you in your life. For example, therapy could be useful for solving difficulties related to different cultural backgrounds and values in the couple, or difficulties when moving to Finland.
My training in Systemic Therapy has been complemented by Narrative and Open Dialogue training.
I also hold a Ph.D. in Social Psychology at the University of Helsinki where I´m a Docent, and work as a postdoctoral researcher. In my research, I apply positive and cross-cultural psychology ideas to the study of individuals' well-being and values.
About my therapy sessions
In the meetings, I proceed at the pace the customer wants, and together with the customers, we search and construct solutions. IMy approach to work varies depending on the situation and the customer´s needs. I strive for transparency in my work and I´m open for questions from my clients.
You can come to my reception both alone and with a family member or partner. First, it is important to map out the situation and aspirations for the therapeutic process. The content and goals of the work are modified together with the customers by discussing and negotiating. In addition to the discussion, I use different methods (e.g., writing letters), and / or homework depending on the need and situation.
My reception is located on the premises of Komppi-Mehiläinen Kaisaniemi. It is also possible to work remotely.
Issues often worked with
Areas of Specialization